Starting from Alghero, the most popular ride follows the Natural Park of Porto Conte. There are spectacular views around every turn and many opportunities to stop for photos and exploration.
Choose between Touring, road and Mtb Itineraries!
A day at the Neptune's Grotto
An easy ride on paved road till Capo Caccia and the entrance of the Neptune Grotto, the ride is easy on flat roads as total of 50,8 kms and 115mt of uphill. Along the route you can stop for a coffee, drink or lunch or a picnic inside the Natural Park of Porto Conte. Check our tips.
The "Classical" Alghero - Bosa
One of the best route in the Mediterranean sea.
This route is recommend to expert cyclist by road bike, and to everyone by touring E-Bike. You can ride also only one leg along the coast with a round trip itinerary having a lunch in the beautiful Borgo of Bosa. Remember to have enough water especially during hot season, there is no bar along the route.
The "Long Ride" Alghero - Argentiera
Great long ride along the coast till the Minery Park of Argentiera, where you feel like to get back in the old wild west. This route is only for Cyclist experts well fitted.
A great ride to Stintino La Pelosa Beach and back to Alghero, the final target worth the fatigue to see one the best beach of the world. This itinerary is recommended only to expert cyclist.
The "Wall" A loop around Alghero for an half-day workout
A loop around Alghero with almost 1000mt of uphill, amazing views and great training. Remember enough water in hot season, you find only a spring water before the great wall
A day around inland villages
One day inside the local habits of the sardinians, this is what you can discover with this day tour.

Wonderful views from the sea to the hills, i'm sure you will be amazed how less car traffic you will find in these perfect roads born for cyclist. I recommend you a stop to Monteleone Roccadoria, a stunning village above a cliff rock.
The "Riviera del Corallo" a basic trail
Everybody can ride this easy trail, we recommend an E-mtb for enjoying  the best emotion. Stunning views and hidden beaches around the corner are ready to be discovered.
A day around inland villages
The best family trail, easy to ride, recommended from 7 years old, the best place to meet animals and have a fun.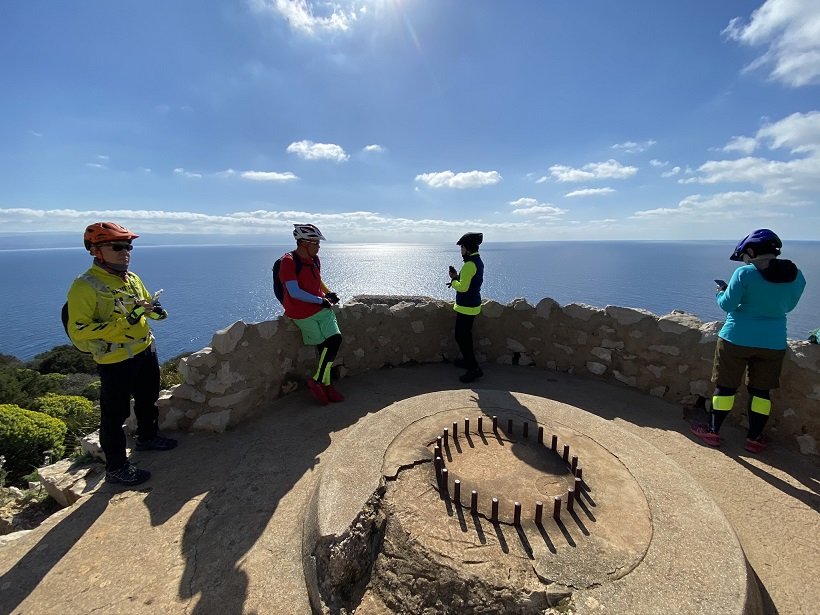 Why don't you ride with our professional guides?
We guarantee great fun and hidden trails to discover!